La Traca Red
La Traca is a Risky Grapes project in Valencia. The Bobal grape comes from dry vines in the Requena region (Valencia), where the vines grow on poor, sandy soils. The wine has fermented with 30% stem and rested for 7 months in stainless steel tanks with its fine lees.
CATA's notes:
Young wine without going through wood, it stands out for its freshness and finesse, with intense aromas of red fruit. On the palate it is light, smooth and juicy, a simple but at the same time very refined wine with natural acidity and polished tannins. Fruity and very pleasant finish.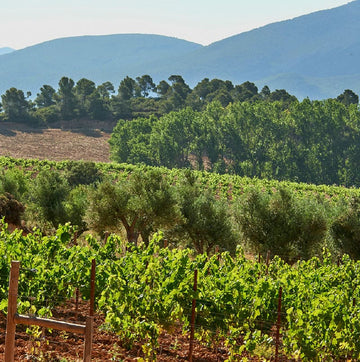 Risky Grapes Winery, Valencia
Risky Grapes Wine was born as a new project, with a clear vision of the evolution of new wine habits among young and not-so-young people, their search for new gastronomic experiences, new flavors and new references, without sacrificing quality, but adjusted to their economy.
With these premises we launch an interesting line of wines, somewhat novel on the palate, with Mediterranean freshness and flavor but with the traditional quality of the best wine culture: maximum respect for the environment and a philosophy of control of the vineyards and processes reflected in all our products.
Behind each bottle there is not just one oenological bet. Behind each new wine there is its own land and vineyard, exhaustive monitoring of the grape processes and the wine-making procedures. That's why every detail and every step along the way has been calculated with great precision. From the choice of farms and the varieties that are grown on them, and the care of the soil using plant covers and natural methods, to the fight to recover native varieties such as Bobal and Merseguera, with the desire to maintain a fund of sincere expression of the soil and the climate of the farms in the new wines.