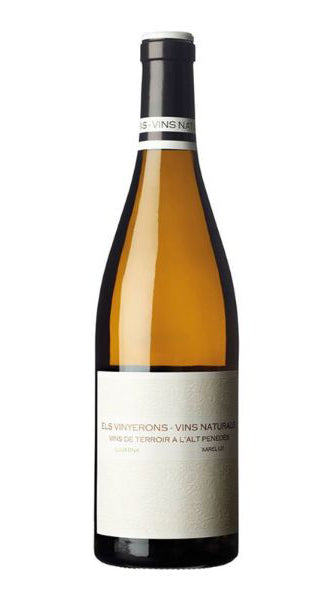 Els Vinyerons Lluerna White
A natural wine made with Xarel·lo grapes planted in calcareous clayey soil. Manual harvest, slow fermentation with autochthonous yeasts in stainless steel tanks. 4 months of aging in stainless steel tanks for 90%, and the remaining 10% of the previous year with 12 months in French oak barrels.
Tasting note:
A white wine from Xarel·lo, with a very Mediterranean character, where balsamic and fruity aromatic notes appear. In the mouth it is fresh, with a particular and delicious rusticity and a mineral touch. A white wine with good structure and balanced acidity.
Els Vinyerons, Penedès
Els Vinyerons Vins Naturals is the result of our motivation to produce the wines we love. With this objective, we began a deep and long process to select those vineyards with the potential to communicate through their fruit, the essence of the variety, the land and the landscape.

We continue looking for vineyards throughout our territory, and only when a vineyard transmits its potential to us, we decide to start working on it. We both agree that there is no other way to produce natural wines with native varieties.

Spontaneous yeasts, minimal intervention, no oenological products, letting the wine take its own course and of course, passion for wine! That is our philosophy.